Volunteer
We Depend On Volunteers To Serve The Community
Lunch Is Served, Inc. simply would not exist without ongoing community support! We rely on volunteers to pack the lunches that are served as well as financial and in-kind donations to provide all of the lunch supplies.
Volunteer Needs
We depend on hundreds of volunteers of all ages from service clubs, churches, schools, businesses, social groups, as well as individuals and families to pack all of the sack lunches we serve to the community.
Lunches packed Monday @ 5:30pm and Wednesday afternoons
Typically 15 volunteers per packing
1-2 hours to complete packing and delivering meals
We ask that volunteers provide donations to cover all or part of the cost of the lunches packed at their scheduled volunteer session. The cost of the food/supplies for each packing varies in size, but is typically $350-$500.
Volunteer To Go
The "Volunteer to Go" Experience! This is ideal for individuals or groups that can not come in person to volunteer at Lunch is Served! You can pick up at Lunch is Served or an experience can be dropped off to you!
The tote includes lunch bags, a Lunch is Served stamp, and a must be refrigerated stamp. Please stamp the bottom of the sack. (see example) and bundle in groups of 100.
Inspirational notes are always needed as we go through around 400 a week. You can use your imagination and creativity here. Computer generated notes can work but the recipients of the lunches really like the hand written notes. You can really make someone's day! So have fun with this and just remember an inspirational note can be a quote, a bible verse, or something that speaks to you!
We can always use donations! Having a drive for granola bars, spoons, applesauce, and napkins are always needed and a drive can promote friendly competition. As always money is always welcome and with a lunch costing only $2.00 a little can go a long way!
Please call #605-271-6161 to set up your "Volunteer to Go" Experience!!
❝
"I can't express how grateful I am for Lunch is Served. As a working person struggling to make ends meet in Sioux Falls, having a free lunch provided not only eases my financial burden but also warms my heart. It's more than just a meal; it's a reminder that there are people in our community who care and support us in our times of need. Thank you, Lunch is Served, for making a difference in the world!"
Lunch is Served Recipient, Scott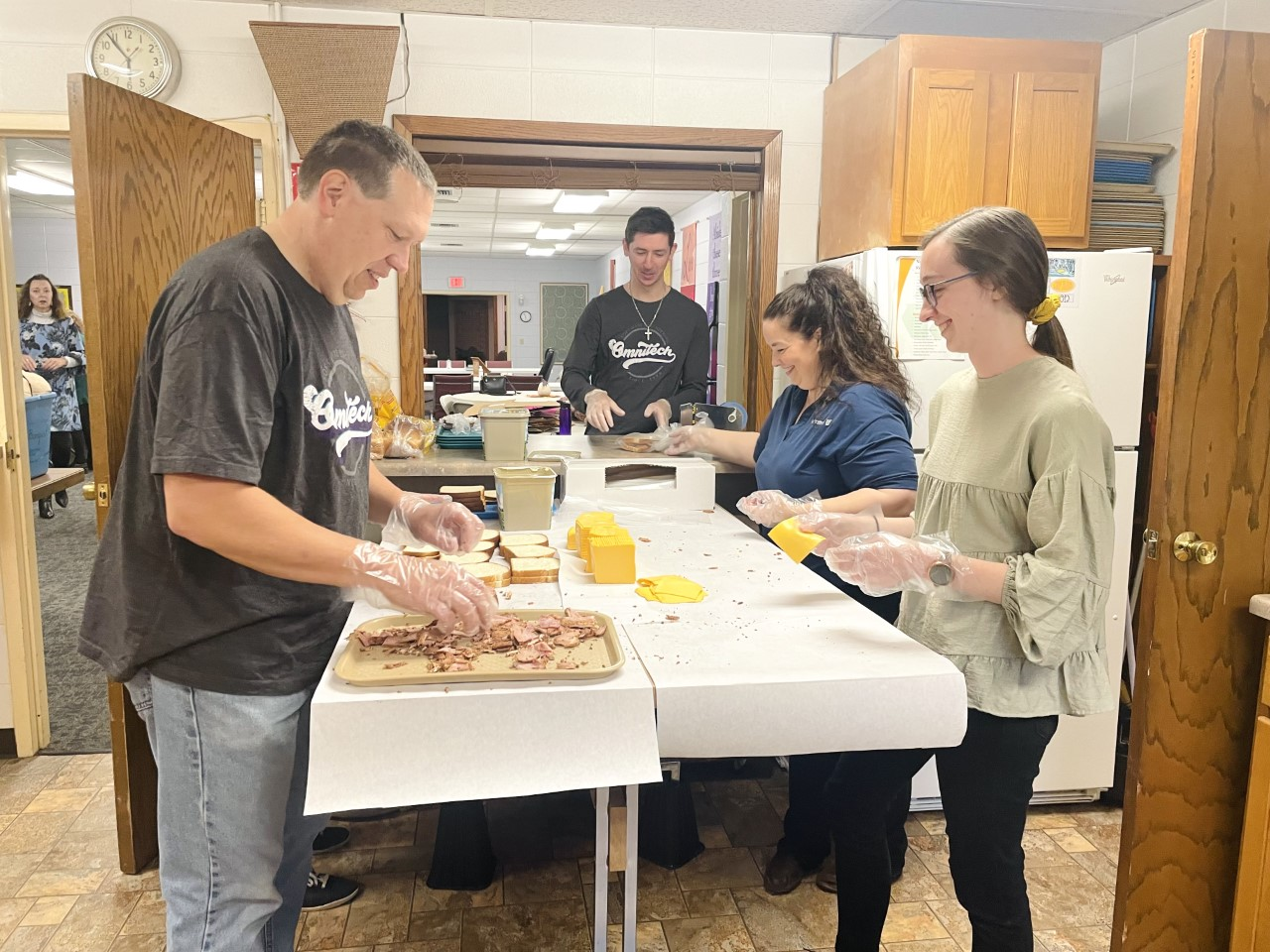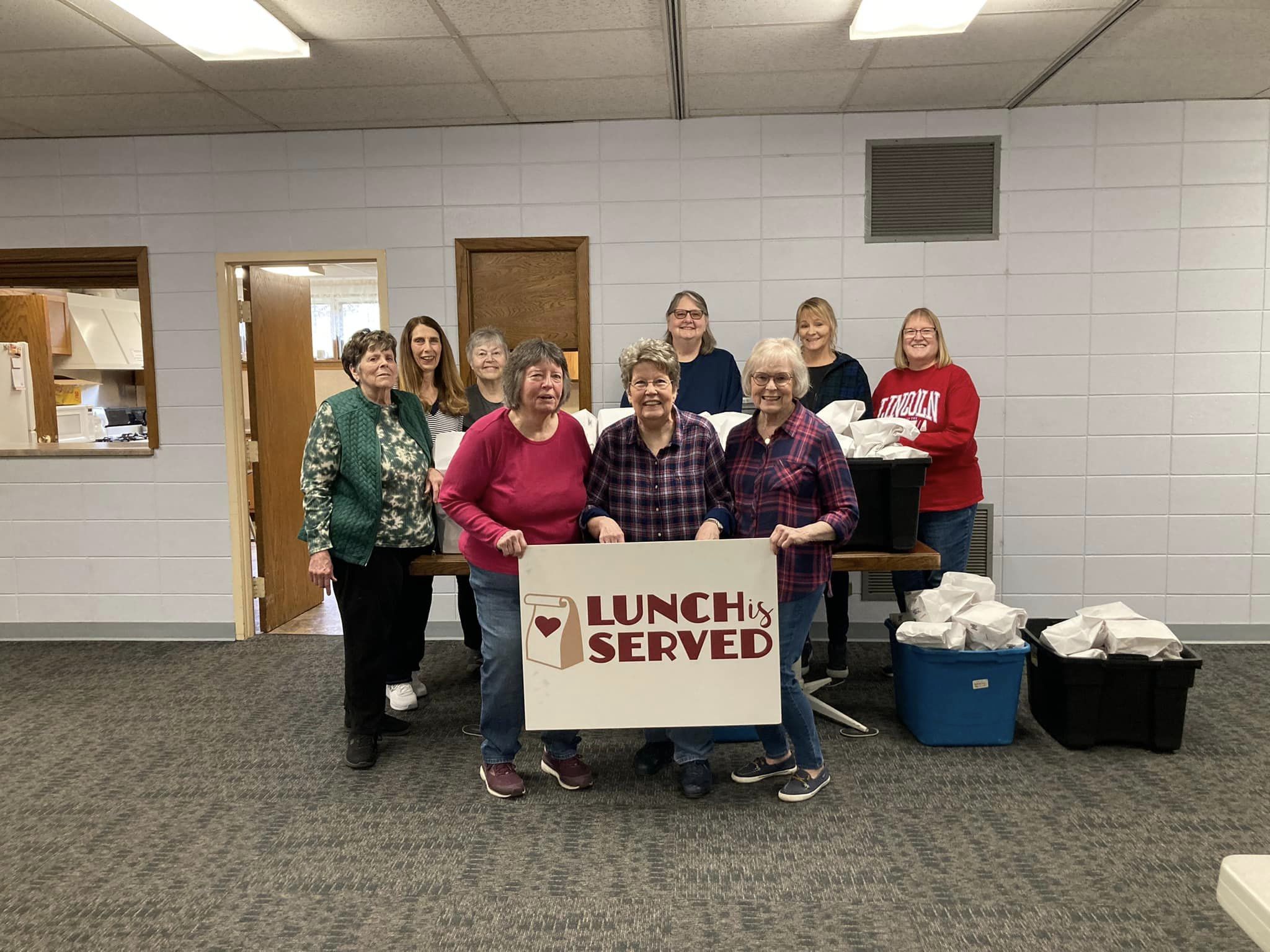 ❞
"Volunteering at Lunch is Served is not just about making sandwiches and packing lunches; it's about making a meaningful impact in the lives of the working poor in our community. It's a privilege to be part of a mission that provides not only nourishment but also hope and support to those who need it most in Sioux Falls. You feel like you have made good use of your time as you pack 200 lunches in an hour's time."
Lunch is Served Volunteer of 15 years, Betty Pfeifle